About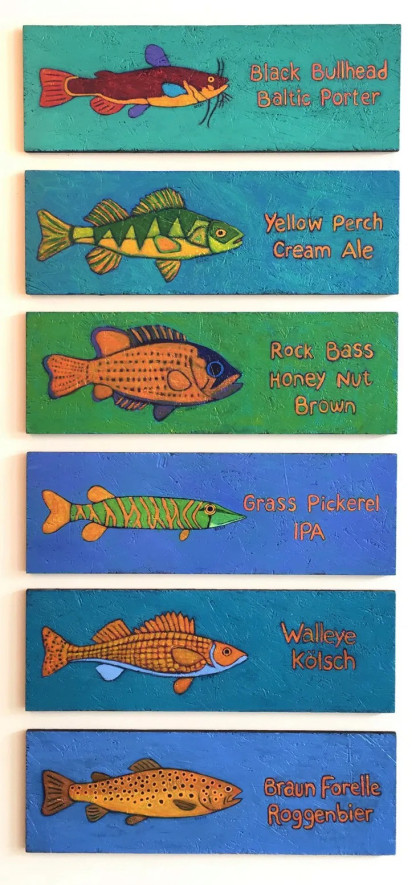 Muskellunge Brewing Company is a brewery and taproom located in the downtown Arts District of Canton, OH.
At MBC, we love fish! We love their brilliant design as underwater creatures, and we love each species' unique aesthetic. They are nature's finest embodiment of form, function, nature and science.
We also love beer, so we have named each of our beers in honor of a specific species of freshwater fish!
Our brewery's name comes from our fascination with nature and one of its finest creatures, the Muskellunge fish. The Muskellunge (pronounced muhs-kuh-luhnj) is one of the most intriguing fish in our fresh waters. It has the perfect combination intelligence, physical tools and a ferocious desire to survive, ensuring its survival in the underwater jungle. The "Musky" inspires us to use a combination of determined attitude and applied knowledge as tools to ensure our own survival in the urban jungle.
MBC was founded by Brewer and Owner Frank Estremera. A home brewer since 2009, Frank established MBC in 2015 to become a professional craft brewer. The brewery and taproom officially opened on June 28, 2018 in the Canton Arts District with 6 craft beers on tap. Learn more about Frank and the brewery here.
Artwork by Artist BZTAT representing each beer named for a species of fish is featured in the taproom. Musical acts, featured visual artists, various sports on big screen, and other taproom events have made MBC a fun place to enjoy great beer and camaraderie with friends in the heart of Canton, Ohio's Arts District.